The rise of the anti-ESG movement

8

min read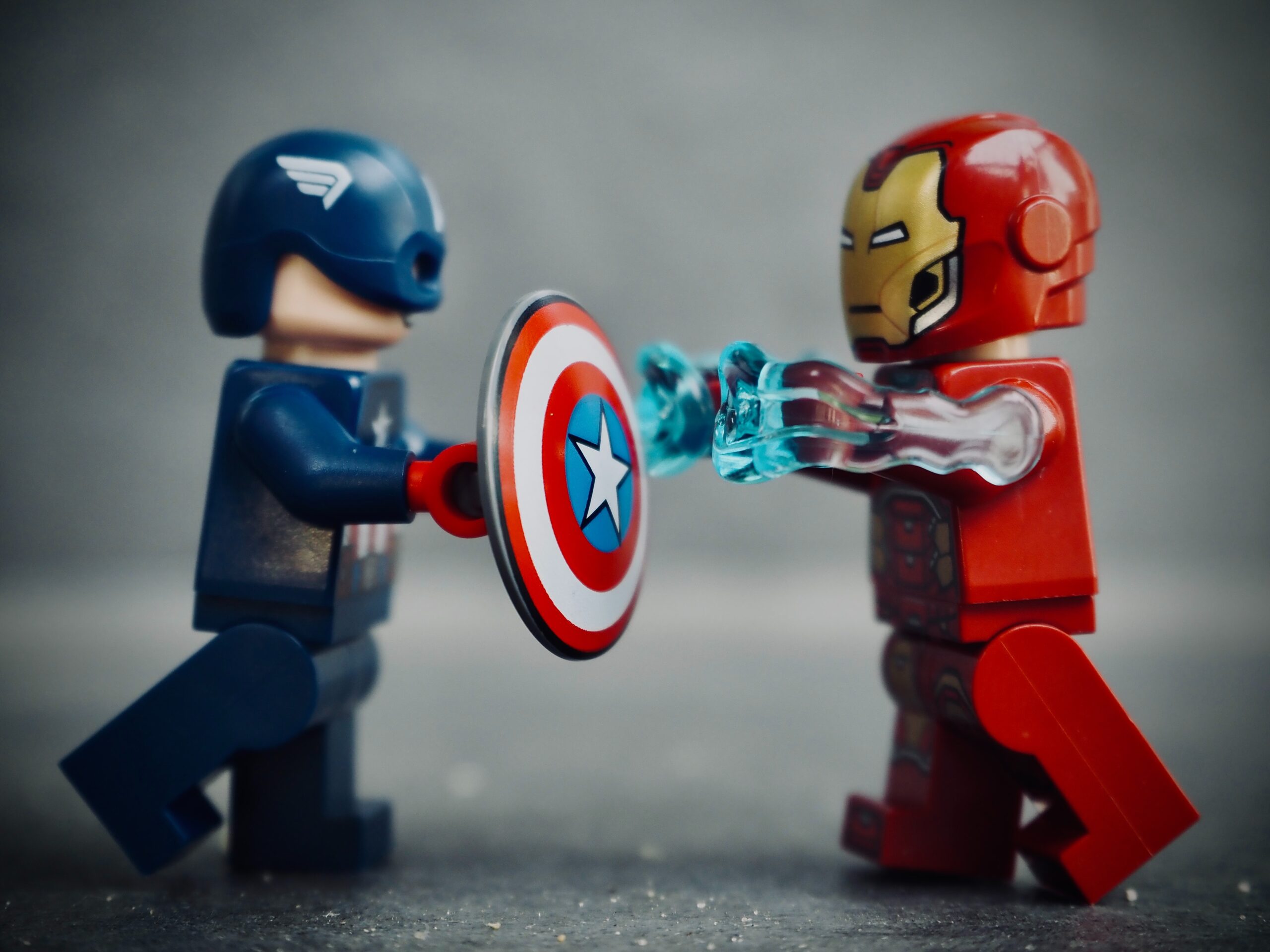 Sustainability is the talk of the town.
So it seems strange to hear of anti-sustainability (or, more correctly, anti-ESG) movements these days. But we would like here only to report and discuss a recent trend.
Anti-"woke capitalism" movement
In 2023, US Republicans are poised to start the election campaign to retake the White House. And they do so with a tenuous defense of the "Woke capitalism" of the Environmental, Social and Governance (ESG) and climate rules for the companies in their sights because they would distract asset managers from their duties against investors and could even constitute – according to them – illegal collusion.
This has immediately worried Republicans who, before the rules are established, have taken spearheads against ESG and are preparing for a multi-pronged offensive against Wall Street, US corporations and regulators by 2023. According to them, these financial institutions will pay too much attention to environmental concerns and not enough to make money.
It is what the governor of Florida Ron DeSantis (the most quoted challenger to Donald Trump in the Republican primaries to attempt to reconquer the White House) calls "Woke capitalism", awakened capitalism. In December, the "moderate" DeSantis announced that he was withdrawing all of the Florida State Treasury funds – about $2 billion – that had been invested with BlackRock. When he began his anti-ESG campaign in August 2022, with some populist chutzpah DeSantis stated that his party front is reaffirming the authority of Republican governance over corporate dominance and they are prioritizing the financial security of the people of Florida over the extravagant notions of a utopian tomorrow.
US politicians began to take an interest in ESG and sustainable investments when they realized that they were going from a niche phenomenon to a mainstream one.
The watershed was 2021 when investments in ESG-focused mutual funds and exchange-traded funds increased by 53% to $2.7 trillion (Reuters analysis – link)
This trend slowed dramatically in 2022 with the market downturn, but already in Q3 2022, ESG funds were rebounding much faster than the rest of the fund market.
Most likely the Republican offensive may not be successful: according to research by Morningstar (link), the ESG movement has become so widespread and has become so influential that 90% of US companies say they already have or are developing a formal strategy to manage environmental, social, and corporate governance practices.
Anti-ESG Shareholder Proposals
According to other Morningstar data (link), the 2022 US stock market season saw a record number of ESG resolutions come up for a shareholder vote.
But all that glitters is not gold.
Some companies and asset managers are accused of misrepresenting investors, while entrepreneurs have to navigate between different definitions of ESG. BlackRock has become a favorite target of anti-ESG Republicans, but some environmentalists also criticize the asset management company's approach. Some BlackRock energy transition funds are allowed to invest in fossil fuel companies and the company's chairman and CEO Laurence Fink favors corporate engagement with fossil fuels rather than divestment.
2022 also saw an increase in so-called anti-ESG equity proposals. These proposals use various tactics to get to the vote, many of which obscure the true intent behind them, and are usually presented by groups that oppose the work of "pro-sustainability" investors.
The anti-ESG movement has received a lot of attention over the past year, especially from prominent US politicians. Some examples are the editorial by former US Vice President Mike Pence in the Wall Street Journal (link). But also the aforementioned initiative of the governor of Florida, Ron DeSantis (link), and the anti-ESG bill of the governor of Texas, Greg Abbott (link).
The anti-ESG wave resulted in around 50 proposals during the last shareholders' meeting season. However, most of these resolutions have not garnered much shareholder support.
Categories of anti-ESG Shareholder Proposals
One reason for the low level of shareholder support for the proposals may be that asset managers do not see anti-ESG issues as relevant to creating shareholder value.
However, there have been some anti-ESG proposals that have garnered investor support.
In these cases, investors felt that the issues raised were legitimate governance or disclosure issues. Furthermore, the request was specific and/or had broader shareholder support.
In other words, many of the anti-ESG proposals have found language and wording that the Securities and Exchange Commission (SEC) has deemed acceptable, building on previously approved pro-ESG proposals.
Emblematic is a proposal to the Twitter shareholders' meeting on disclosure of lobbying activities, which received more than 40% support (link).
It seems that the resolutions presented by anti-ESG operators can be of two types: 1) original ones and 2) those that have been duplicated based on previously presented proposals.
The original proposals had little or no investor support. The matter becomes a little more complex when investors are faced with proposals that mirror those approved or presented in previous years. The first anti-ESG demands mirrored those related to lobbies and election spending, then they were also inspired by those on minorities, audits, and diversity, as well as some proposals related to the environment.
A third category: issues where both pro and anti-sustainability groups agree
There is a third category, where the proposals are original, garner broad consensus, and are often on topics where there is less political disagreement. One such example is a proposal that got 36.8% of the votes in the Disney assembly. The proposal was simple and addressed an issue on which both pro and anti-sustainability groups agree: forced labor in China.
This issue has financial and business implications, and both sides of the ESG debate want answers about how companies are addressing these risks. The Disney shareholder resolution filed by the NLPC (link) called for Disney to report on the due diligence process, if any, starting in 2022. It undertakes to assess the human rights impact of its activities and relationships with foreign entities, including governments, their agencies, and private sector intermediaries.
The reason is related to the fact that in the credits of the 2020 film Mulan, there was a "special thanks" to eight Chinese government entities in Xinjiang province. Mulan was filmed in the Xinjiang region where the Chinese government persecutes the Uyghur people.
This example leads to reflection on why some of these proposals have been defined as false or insincere.
It has certainly become more complex to assess which proposals are pro-ESG and which are anti-ESG.
Experts sometimes become aware of anti-ESG practices when there is certain content or certain words are used. This is reflected in the low levels of support such proposals received. But it is much harder to hunt down anti-ESG resolutions when the whole text appears reasonable and the presenter only reveals their true motivations during the meeting.
Conclusions
The anti-ESG issue is getting global and seems to be expanding rapidly.
We are not talking here only about the proposals of the North American shareholders. Even if they mainly originate from these geographical areas.
In these countries, the politicized and fabricated "anti-woke" movement (mainly right-leaning) is shifting investments, even of considerable size.
For example, a so-called ESG backlash (part of the "anti-woke" movement) from the right-wing in the U.S. is certainly making waves:
Florida pulled $2 billion in assets from mega-asset manager BlackRock to protest its support for ESG, climate action, and stakeholder capitalism (link)
The state of Texas has moved to ban state contracts with banks that are curtailing investments in fossil fuel companies or weapons makers (link)
And 5 other Republican-led states have withdrawn their Treasury funds from BlackRock over ESG concerns (link). For BlackRock, $3 billion out of $7.9 trillion in assets are under management. And these decisions could spread with ALEC's campaign to change state laws to prevent state pension funds from considering ESG factors in investments. According to Kris Kobach, the Republican attorney general of Kansas, "In 2023, at least 25 state legislatures, perhaps more, will consider votes on ESG bills. This is probably one of the hottest topics in state legislatures right now".
They will discuss expectations for 2023 and beyond, and provide practical takeaways for how companies can navigate an increasingly complex and polarized ESG landscape.
Main topics:
Expectations regarding US and international ESG regulatory changes
Benefits and risks associated with certain types of ESG disclosures
Emerging ESG investor and capital provider trends and policies
Expectations for ESG investor and stakeholder engagement in the 2023 annual meeting season
It's not clear how much Republican voters share their federal and state lawmakers' anti-ESG crusade. But a poll by Pennsylvania State University's Center for the Business of Sustainability and ROKK Solutions found that a majority of Republicans and Democrats agree to oppose ESG investment restrictions.
This is not surprising given that, according to the report "ESG and Financial Performance" (link), published by Rockefeller Asset Management and the NYU Stern Center for Sustainable Business, "sustainability initiatives at companies correlate with better financial performance".
Ongoing anti-ESG initiatives could mean less information for investors about what companies are really doing on the climate, social, and corporate governance front and less access to ESG options for private and institutional investors.
---


Sources: (Source 1) The Rise of Anti-ESG Shareholder Proposals, Morningstar – (Source 2) 2022: A Tumultuous Year in ESG and Sustainability, Harvard Business Review
Featured image by Mateusz Wacławek on Unsplash