December 10th: Human Rights Day

2

min read
December 10th marks a historical event. The day the United Nations General Assembly adopted, in 1948, the Universal Declaration of Human Rights (UDHR).
Today we celebrate the inalienable rights which everyone is entitled to as a human being – regardless of race, color, religion, sex, language, political or other opinions, national or social origin, property, birth, or other status.
Human rights are at the heart of the Sustainable Development Goals (SDGs), as in the absence of human dignity there is no hope to drive sustainable development. Human rights are driven by progress on all SDGs, and the SDGs are driven by advancements in human rights.
This year's Human Rights Day theme relates to the COVID-19 pandemic.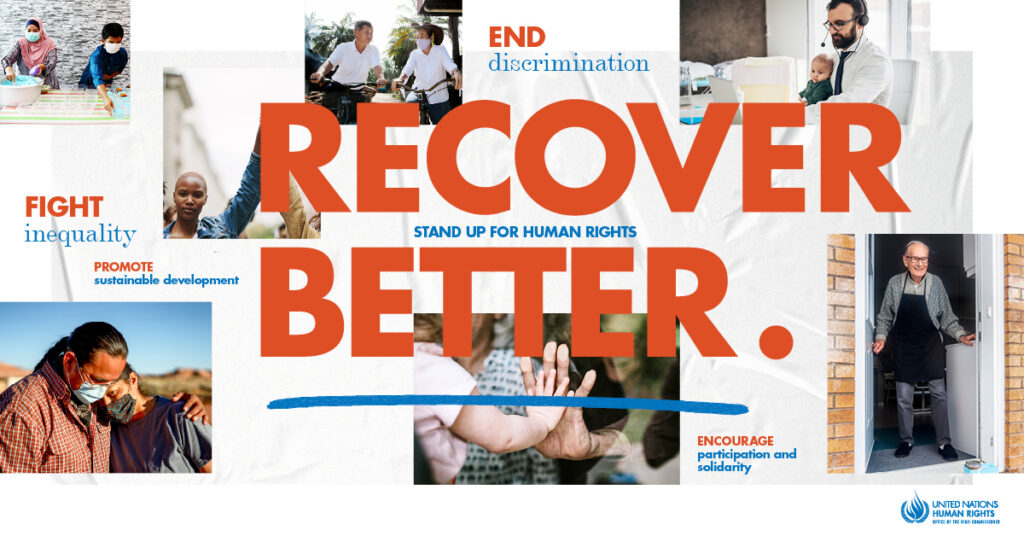 The COVID-19 crisis has been fuelled by deepening poverty, rising inequalities, structural and entrenched discrimination, and other gaps in human rights protection. Only measures to close these gaps and advance human rights can ensure full recovery and build back a world that is better, more resilient, and sustainable.
End discrimination of any kind: Structural discrimination and racism have fuelled the COVID-19 crisis. Equality and non-discrimination are core requirements for a post-COVID world.
Address inequalities: To recover from the crisis, the inequality pandemic should be addressed. Promotion and protection of economic, social, and cultural rights.
Encourage participation and solidarity: People are all in this together. From individuals to governments, from civil society and grass-roots communities to the private sector, everyone has a role in building a post-COVID world that is better for present and future generations. Ensure the voices of the most affected and vulnerable inform the recovery efforts.
Promote sustainable development: People and the planet need sustainable development. Human rights, the 2030 Agenda, and the Paris Agreement are the cornerstone of a recovery that leaves no one behind.


---





Source: United Nations
Featured image by jifreire3 from Pixabay